 
Short hedge trimmer cm. 50
Work tools for multi-purpose trimmer Versatool Honda
HEDGE TRIMMER short cm. 50
Secure SSL Encryption
Express Shipping
14 days money back guarantee
HEDGE TRIMMER
Perfectly circular bushes and cleverly rounded hedges

The adjustable pruning angle of the hedge trimmer helps to sculpt hedges and bushes.
Whether they are modeling small bushes or taming imposing hedges, the hedge trimmer is available in the size suitable for work: 50 cm or 54 cm. Both versions provide an adjustable joint that rotates left and right to ensure comfort and maneuverability.
Resistant blades
The blades of the hedge trimmer are double edged. This means that you can cut by moving the Versatool to the right or left, which simplifies the cutting operation. There is also an anti-contact protection, which ensures continuous operation.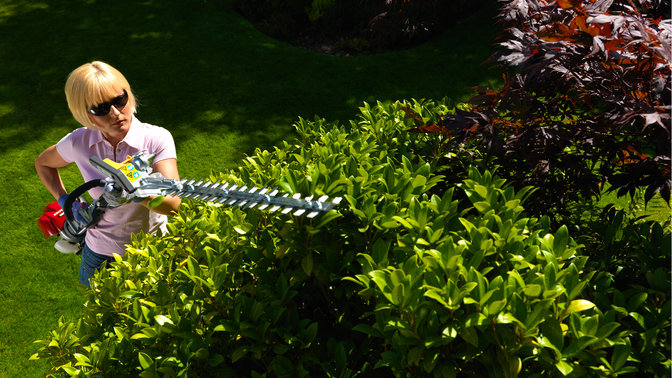 The hedge trimmer is available in two sizes: 50 cm or 54 cm.