 
Tractor Lawn Mover Cub Cadet LT1 NR92 - Mechanic
DIRECT COLLECTION
Our rear discharge garden tractors have been designed to convey the cut grass to the collection basket with maximum efficiency. All the collection tractors of the LT series are equipped with a sturdy collection basket, made with a special ultra-resistant material, which allows an optimal flow of air, to ensure perfect collection in all conditions. The rigid upper part prevents the spread of dust and reduces noise. A lever on the right side allows the operator to empty the basket in a simple way, while sitting comfortably.
AN "ENTRY LEVEL" WITH CUB CADET QUALITY
If you are tired of cutting the lawn with a lawn mower, if you want to save time and get a perfect result in less time, the FORCE LT1 tractors are right for you. Simple, comfortable and produced in Europe, they are able to offer you great performances at an affordable price. You can choose between a model with collection and one with side discharge. Both suitable for mulching, using the appropriate optional accessory.
DETAILS
- Cutting width (cm): 92
- Transmission: Transmatic
- Nominal power kW / min -1: 8.1 / 2700
- Work area in m 2 / h: 3500
- Bag capacity (l): Optional 240
Secure SSL Encryption
Express Shipping
14 days money back guarantee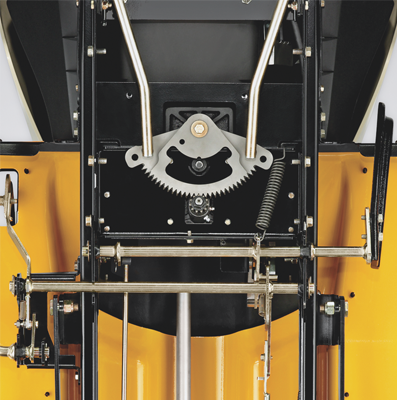 IMPORTANT NEWS FOR THE STEERING SYSTEM
All Cub Cadet tractors are equipped with a new steering system that will immediately give you a feeling of handling and stability. Thanks to the precise steering system, you will be able to work more efficiently, making the best use of the power of our machines.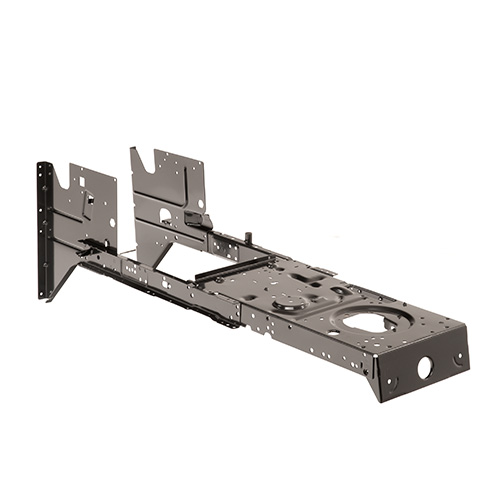 STEEL FRAME
Frame made of high strength steel, fully welded and powder coated.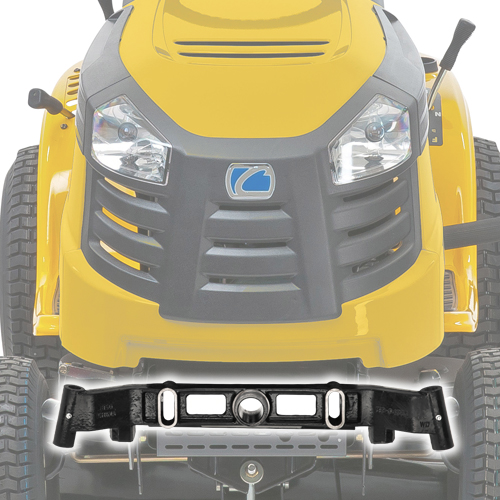 FRONT AXLE
It allows you to keep all four wheels on the ground even on uneven surfaces.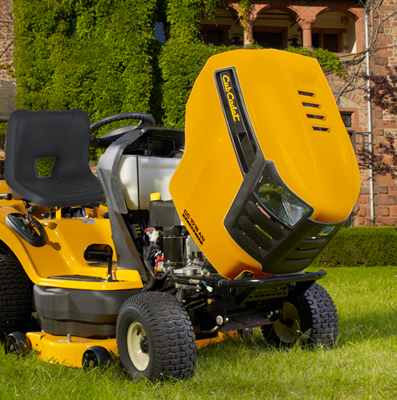 REMOVABLE BONNET
The entire engine hood can be removed in seconds without the use of tools, to guarantee simple and effective maintenance interventions.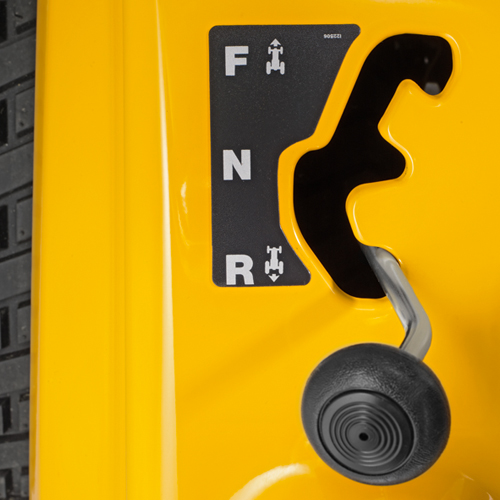 TRANSMATIC TRANSMISSION
Transmatic shift on the go transmission allows you to control speed in real time. To start working, just select the direction of travel and set the desired speed. The Cub Cadet LR1 MR76 riders allow you to choose between 6 forward and 6 reverse speeds.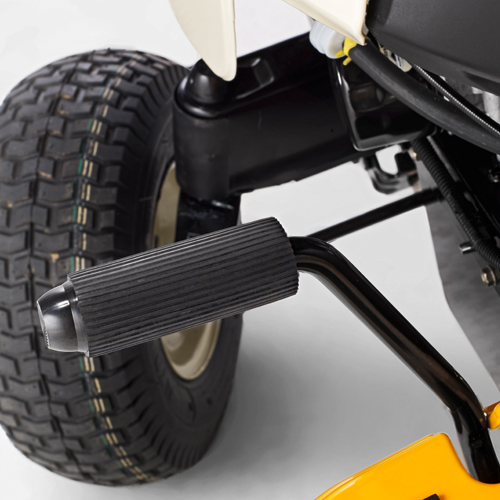 HYDROSTATIC TRANSMISSION
The hydrostatic transmission combines ultra-modern technology with luxury. Thanks to the self-lubricating hydrostatic pump, it requires very little maintenance and is extremely robust. The peculiar feature of the hydrostatic transmission is the fact that it is possible to constantly control the speed both forward and backward, without the need to change gear. You can drive the tractor with millimeter precision and with the utmost kindness on the lawn. The LT Series tractors are equipped with pedal control (models with collection) or lever control (models with side discharge).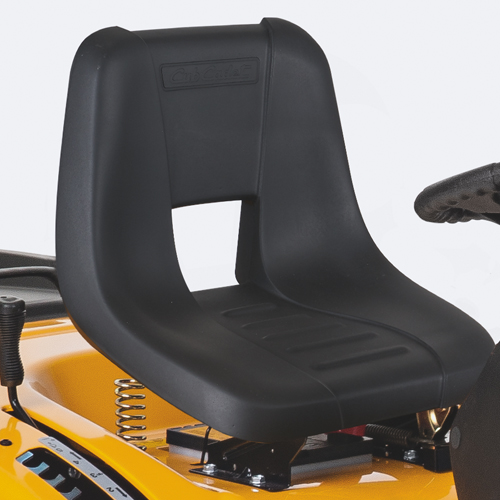 COMFORTABLE SEAT WITH HIGH BACKREST
Do you cut the lawn frequently? For many hours? Well you know how important it is to sit comfortably. The high-backed seat will make your work comfortable.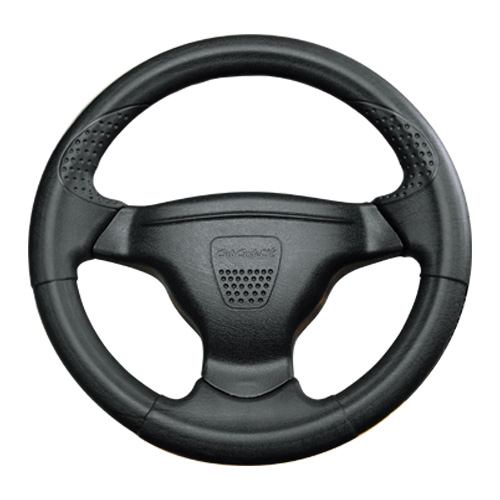 COMFORT STEERING WHEEL
3-spoke steering wheel with soft-grip coating as standard on all models.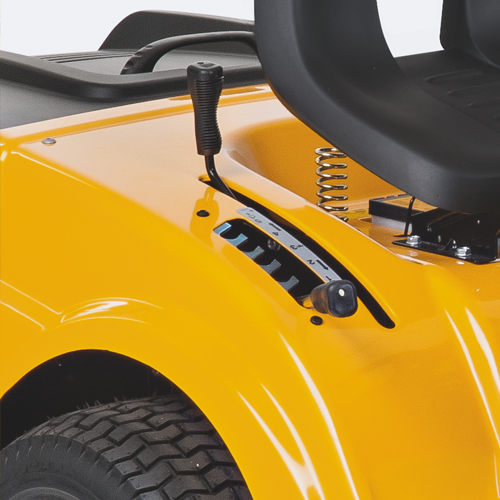 CUTTING HEIGHT ADJUSTMENT
Height adjustable in 5 easy to set positions (30-95 mm).
DATA SHEET
ENGINE
Cub Cadet OHV engine
Displacement (cm3) 439
Nominal power (kW / min-1) 8.1 / 2700
Mono Cylinder 
Tank capacity 3.8 liters
TRANSMISSION
Transmatic transmission
Max speed 6 (a / i), shift-on-the-go
Foot control
CUTTING SYSTEM
Work area (m2 / h) 3500
Cutting width (mm) 92
Number of blades 2
Cutting height (mm) 30 - 95
Manual blade engagement with levers
Plate height positions 5
Washing nozzle / Mulching plug - / (196-749A678)
EXHAUST SYSTEM
Bag capacity (l) 240
Basket / hardtop lever - Telescopic Handle / Plastic
Full bag indicator / Deflector - / (196-750A678)
FRAME
Front axle Steel
Front bumper - (OEM-196B603)
Turning radius cm. 46
Wheels (A / P) (Zoll) 15 x 6/18 x 9,5
Wheel bearings
Easy access frame Easy access frame
ELECTRIC
Lights Standard
KOMFORT
Seat High back
Seat adjustment Quick adjustment lever
Steering wheel Standard
Tool box / Cub Holder - / -
12 V Plug -
Reverse cut (RevTEK) -
196-967-678 Charger
DIMENSIONS
LpA / LwA / LwAg (dB) (dB) 88/98/100
Body value vibration (K-factor) (m / s2) 1.0 / 0.5
Hand uncertainty value (K-factor) (m / s2) 5.0 / 1.5
Dimensions (L / W / H) (cm) 225/99/103
Net weight (kg) 195
You might also like