 
Engine Honda Marine BF 2.3 SCHU with shaft of 418 mm.
Reliability, low noise and a practical ergonomic carrying handle make the BF2.3 perfect for enjoying the pleasure of Honda engines anywhere and at any time.
Secure SSL Encryption
Express Shipping
14 days money back guarantee
FUN AND EASY
When you leave, you will be surprised how much fun the smallest of Honda marine engines can give you.
Unlike 2-stroke engines, these 4-stroke models are very quiet. They are reliable and efficient in consumption, without the need to make the mixture. So you can accelerate to reach the center of a lake, go up a river or sail along the coastal strip of the sea.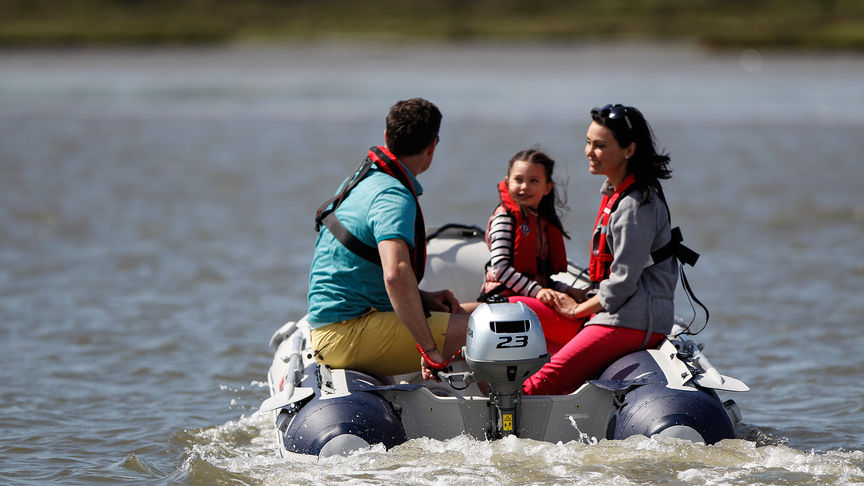 SMALL BUT POWERFUL
A 4-stroke, single-cylinder engine that runs freely from the start.
The BF 2.3 boasts the latest ignition time management technologies, offering maximum ease of start-up even in colder climates.
Guaranteed power
It can develop better torque, capable of moving heavier boats if necessary. It is simple to use, easy to clean and requires only minimal maintenance. If you add Honda reliability, superior fuel efficiency and low emissions, you have everything you need to start plying the waves.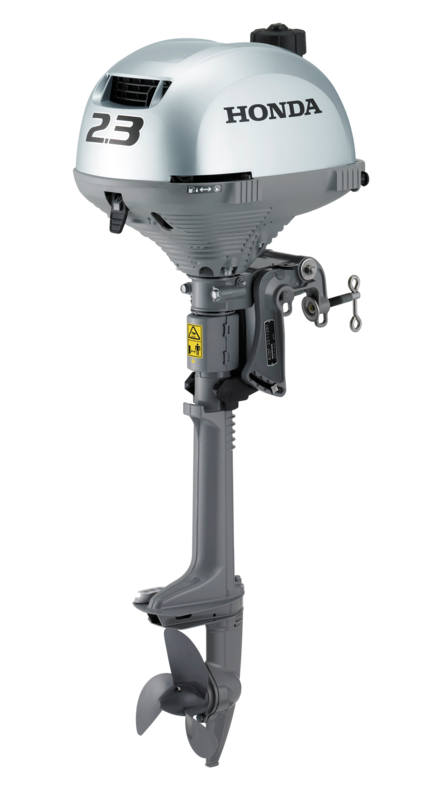 ECOCOMPATIBLE FEATURES
We have enclosed many small wonders in such a compact engine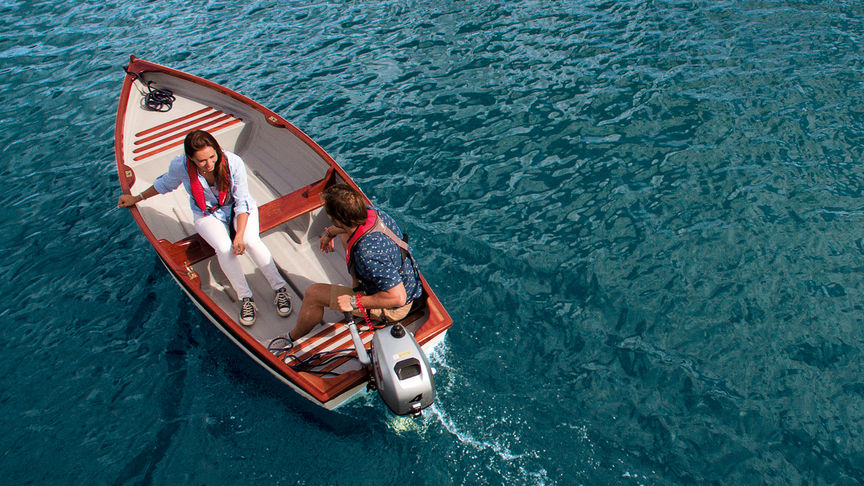 A quick start
A centrifugal clutch allows the engine to idle without operating the propeller blades. When you want to start moving, just use the throttle grip, the clutch engages and propels the propeller.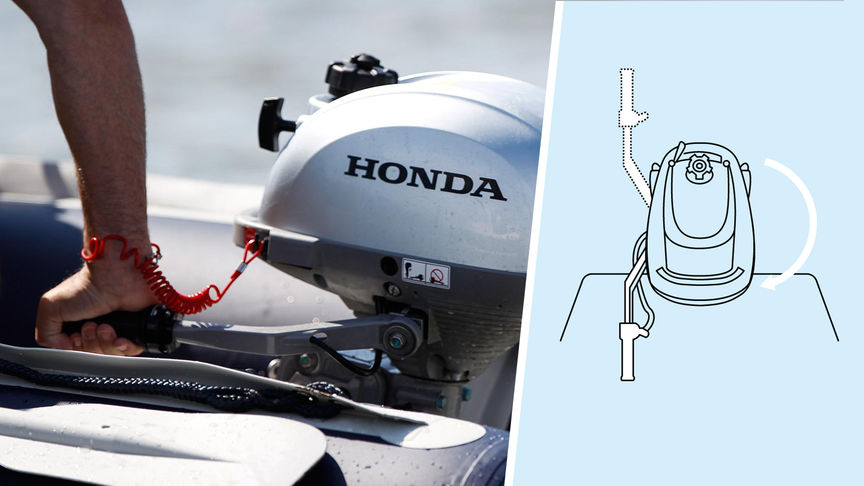 Turn and turn around
The small BF2.3 has a fast rotating action, which is perfect for reversing without changing the ratio. Just rotate the rudder 180˚ and the boat can move in reverse. You will be able to easily maneuver around the tight spots of a port.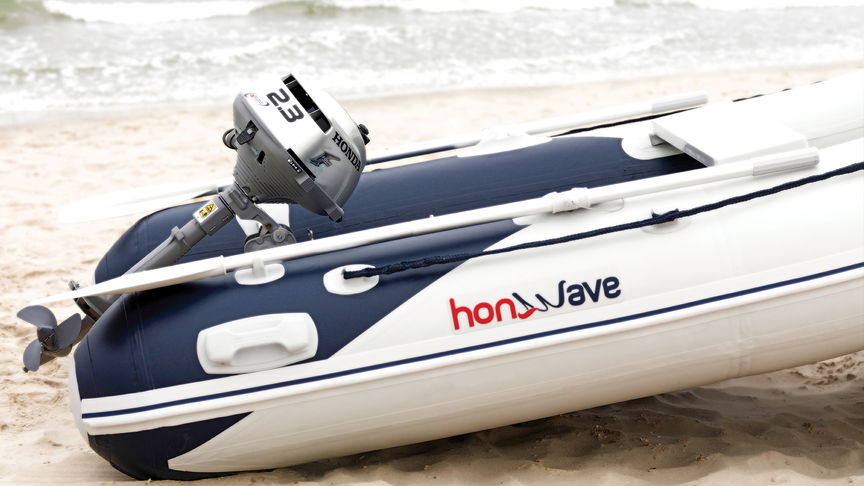 Propeller care
The BF2.3 engine is very light and easy to extract from the water. This way you avoid damaging the engine propellers when you move in shallow waters or on the shore. The spring system allows you to lock it securely when you're on the move.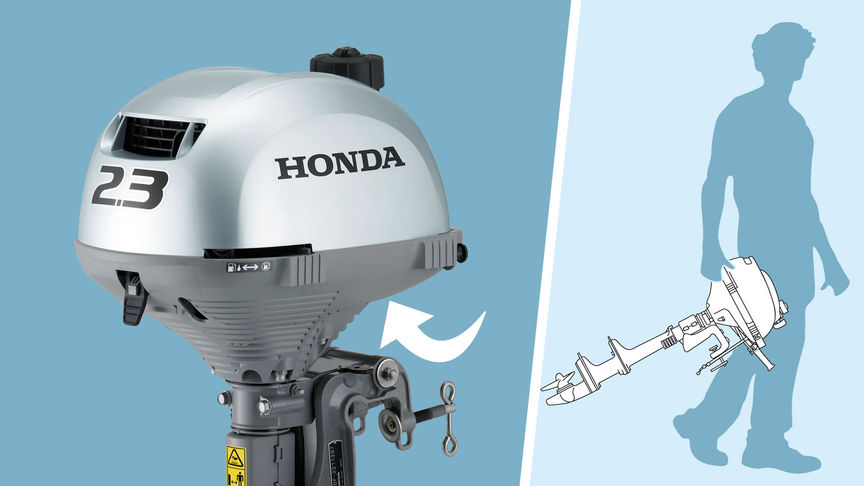 Upload and go
The BF2.3 engine is the lightest in its class and is easy to load. It is easy to carry, thanks to an ergonomic handle positioned at the right balance point, allowing you to walk normally without effort.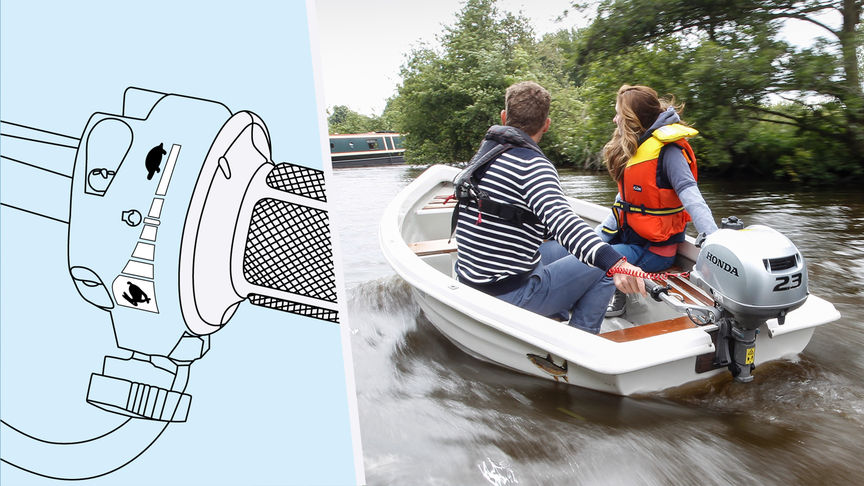 Accelerator knob
The knob guarantees a sensation of considerable sweetness and is equipped with a screw-clutch which allows it to be locked at various speeds, thus allowing the hand to relax.
TECHNICAL DATA
Air-cooled 4-stroke engine
Motor type OHV 1 cylinder
Displacement (cc) 57
Bore x Stroke (mm) 45 x 36
Full throttle rotation (RPM) 5000-6000
Rated Power (kW (HP)) 1.7 (2.3)
Air cooling system
Fuel supply 1 carburetor
Transistorized ignition system
Manual starting system
Reduction ratio 2.42
Centrifugal clutch Yes
Standard propeller rotation
Engine position and lift Manual / Manual 4 positions

Dimensions
Transom height (mm) 418
Dry weight (kg) 13.5
Length (mm) 410
Width (mm) 280
Height (mm) 945