 
Engine Honda Marine BF 10 DK2 LHSU with shaft of 563 mm. and battery from 12 AH
The BF10 and BF8 are known for their exceptional reliability and cost-effectiveness, with high performance and reactive power. All in a compact and portable design
Two-cylinder eight-horsepower four-stroke engine with long or short shaft, rudder or remote control, 42 kg dry weight.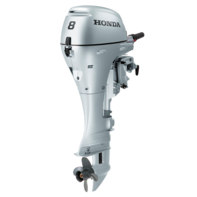 Secure SSL Encryption
Express Shipping
14 days money back guarantee
HAVE A GRIN
This is also very abundant. An engine that has earned an excellent reputation for reliability, efficiency, low emissions and very low fuel consumption.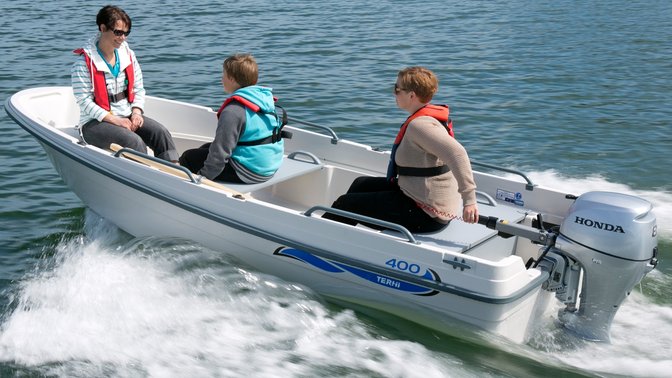 By gently working on the control, you can effortlessly accelerate and slow down based on your navigation needs.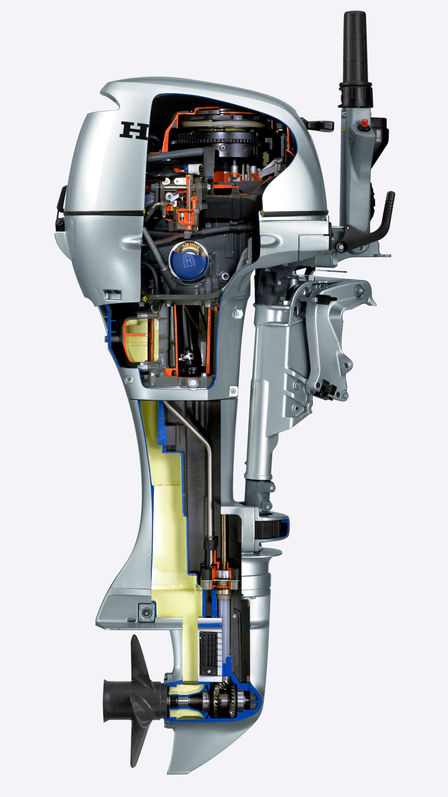 Under the elegant silver design lies a true masterpiece of marine engineering.
These 4-stroke engines are easy to use thanks to the programmed ignition (PGM-IG) which, even when cold, always guarantees a prompt response.
They have so much power
Engines equipped with an electric starter need to keep the battery in good condition. And if you have electric equipment on board, the powerful coil always keeps the charge at a high level and allows you to keep everything running, even at high speed. The standard four-blade propeller is highly efficient and allows you to maximize power at low-to-medium speeds.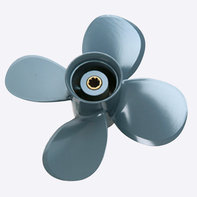 Our optional Power Thrust propeller is specially built so that the BF8 and BF10 models can be mounted and used even on larger and heavier boats.

DISTINCTIVE TRAITS

With its brilliant silver finish, a Honda engine will set you apart immediately.

Installed on the boat in the water, with the colors of the marine environment reflecting on its surface, it shows all its elegance. Attractive design and sculpted lines throughout the thin hydrodynamic gearbox that offer lower water resistance and an appreciable reduction in consumption.

Concealed handles

The BF8 and BF10 models are equipped with integrated retractable handles, positioned exactly at the point of balance to make them really easy to transport and give it an elegant appearance even during transport.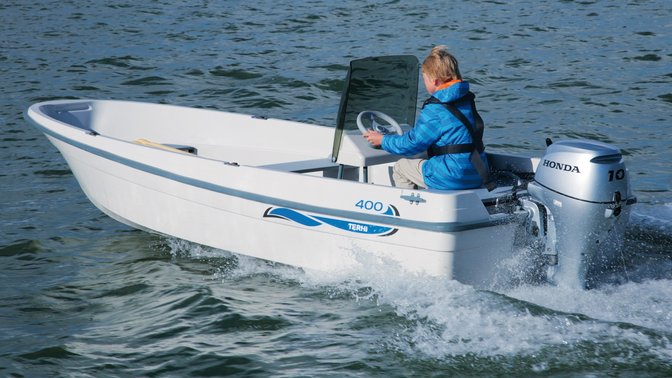 Whatever boat you have, inflatable boat, tender or rigid eyelash hull, you can use these engines that are not only easy to transport, but also easy to use.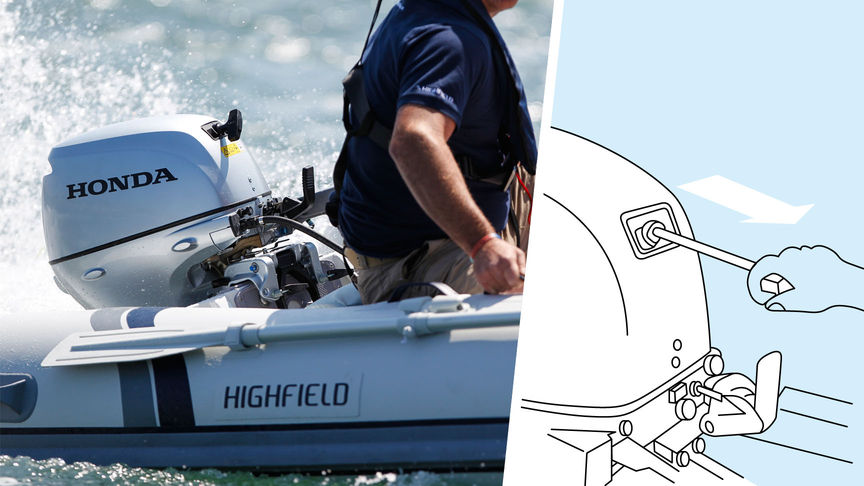 Easy start-up

Both engines have a decompression system that makes starting easy. This makes the engine easier to start in the initial pull with manual start while it overcharges the battery much less in the case of electric starter.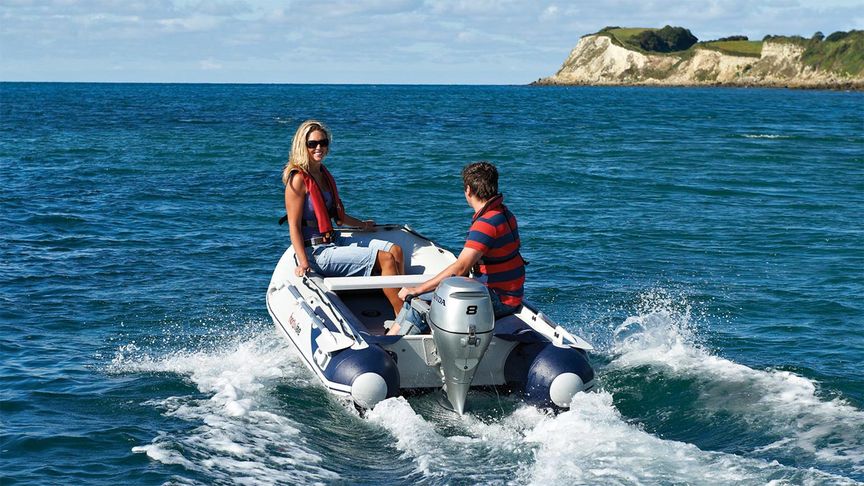 Reliable performance
The programmed ignition (PGM-IG) Honda precisely controls the ignition phase to provide optimum torque and accelerator response.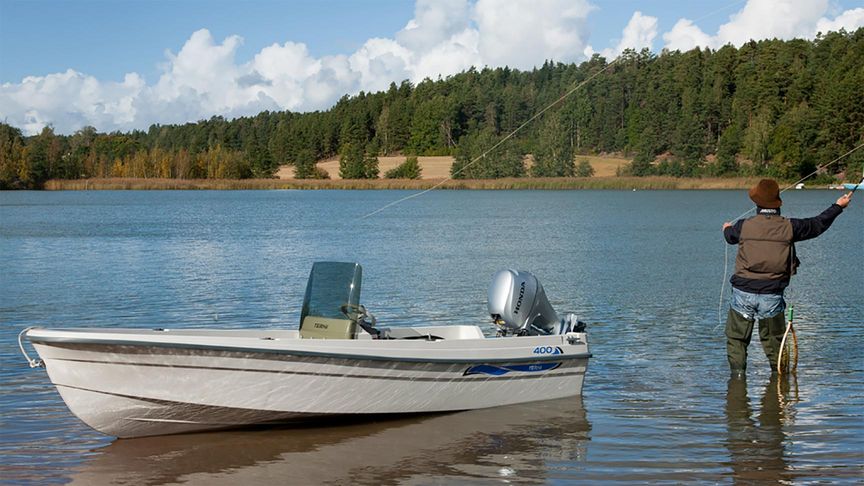 Remote control
Both engines are available with ergonomic and responsive remote control.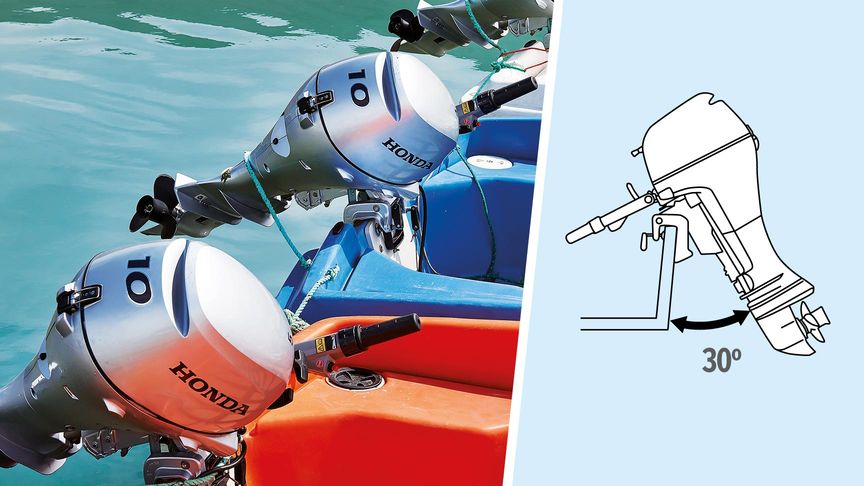 Easy to tilt manually.
The lightweight engine is easily raised by degrees. The upward or downward movement allows you to choose the optimal trim of the boat and get the maximum in terms of performance and fuel savings. This also prevents damage to the propeller blades when the boat is near rocks or shallow water.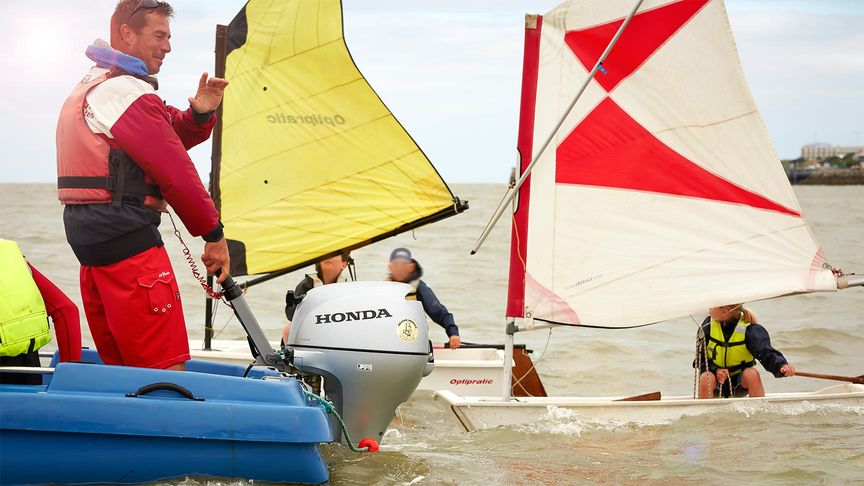 Motor protection and safety
A Honda outboard alarm system monitors engine temperature and oil pressure to prevent damage (only available on remote control models).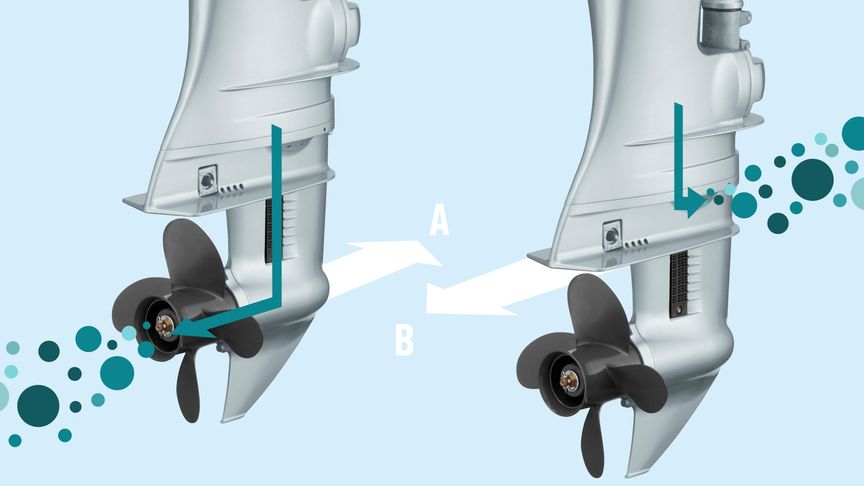 Moving in water has never been easier.
During forward travel (A) the propeller is normally operated through water, as for all marine engines. In the opposite sense, instead, Honda engines make the difference. On other outboards, in fact, the propeller turns in the unloading area but does not "catch" on the water. Our unique reversing drain system directs the bubbles out of the propeller (B), so that it can "catch" on the water. The result is an immediate response and very precise control.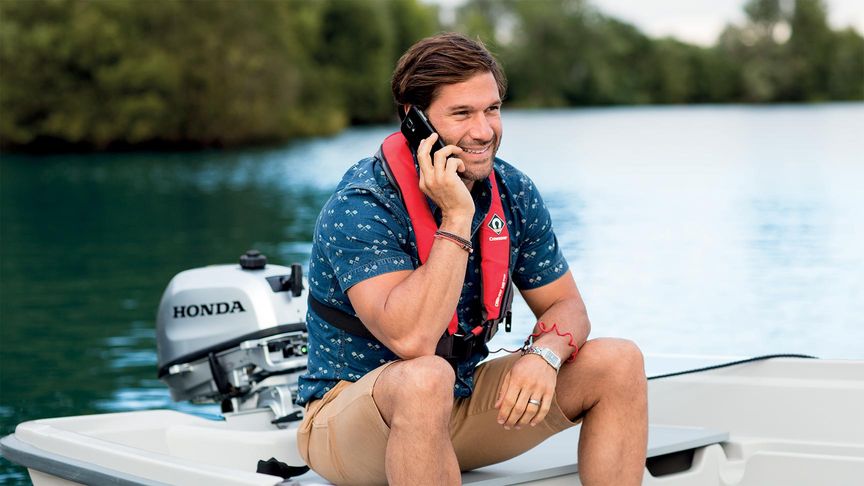 High power charge
The 12 A sockets (models with electric start) and 6 A (models with manual starter) keep the battery charged and keep the electronic components powered even at high speeds.
TECHNICAL DATA
4-stroke water-cooled engine (with thermostat)
Type of 2 cylinder OHV engine
Displacement (cc) 222
Bore x Stroke (mm) 58 x 42
Full throttle rotation (RPM) 5000-6000
Rated Power (kW (HP)) 7.4 (10)
Water cooling system (with thermostat)
Fuel supply 1 carburettor with fuel pump
PGM-IG Electronic Ignition System
Recoil / Electric Start System
Exhaust system Propeller hub
Reduction ratio 2.33
Standard propeller rotation
Engine position and lift Manual / Manual 5 positions

Function
Starting System Yes
Battery charge capacity (AMP.) 12A

Dimensions
Transom height (mm) 561
Dry weight (kg) 48
Length (mm) 610 (bar) / 600 (remote control)
Width (mm) 345
Height (mm) 1235