 
Engine Honda Marine BF 20 DK2 LHU with shaft of 433 mm. and battery from 6 AH
Outboard for 15 or 20 incredibly practical and portable horses. With well positioned retractable handles, they are perfect for all boats that need small power.
Secure SSL Encryption

Express Shipping

14 days money back guarantee
ALL THE POWER YOU NEED, PORTABLE AND SILENT.
Whatever boat you have, inflatable boat, rigid hull tires or a lifeboat, you can use these engines that are not only easy to transport, but also easy to operate.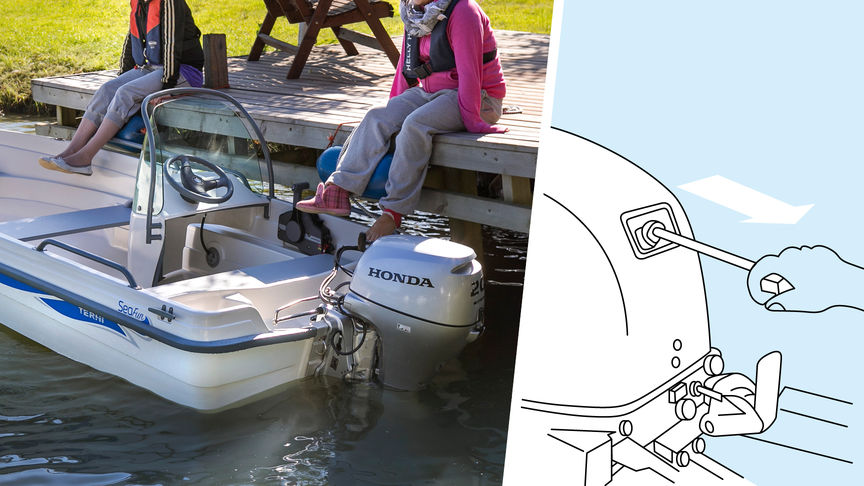 An always easy start-up
Both engines have an automatic decompression system that facilitates starting. This makes the engine easier to start in the initial pull in the case of manual starting and weighs much less on the battery in the case of electric starting.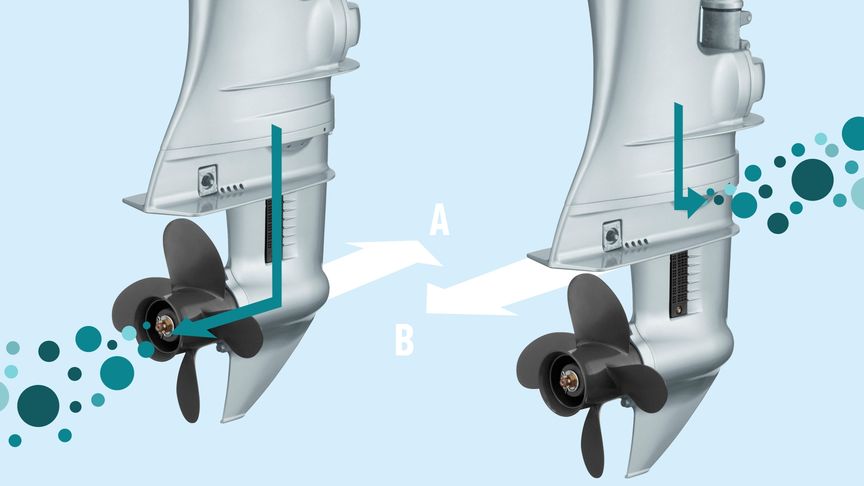 Thrust reversal
During forward travel (A) the propeller is normally operated through water, as for all marine engines. In the opposite sense, instead, Honda engines make the difference. On other outboards, in fact, the propeller turns unloaded but does not "catch" on the water. Our unique reversing drain system directs the bubbles out of the propeller (B), so that it can "catch" on the water. The result is an immediate response and very precise control.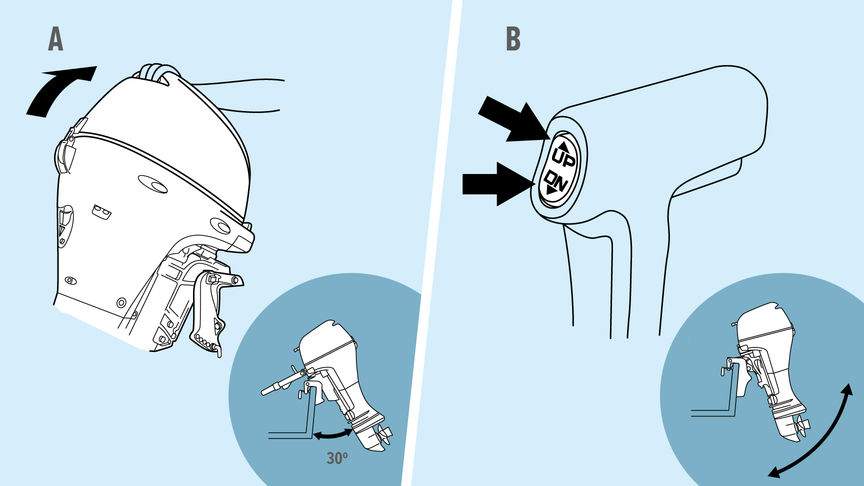 Adjustment and inclination
The lightweight engine is easily raised in five stages. Both the version with manual start (A) and the version with electric start (B) allow lifting and lowering, allowing you to adjust the attitude of the boat to always get the maximum in terms of performance and fuel efficiency. This also prevents damage to the propeller blades when the boat is near rocks or shallow water.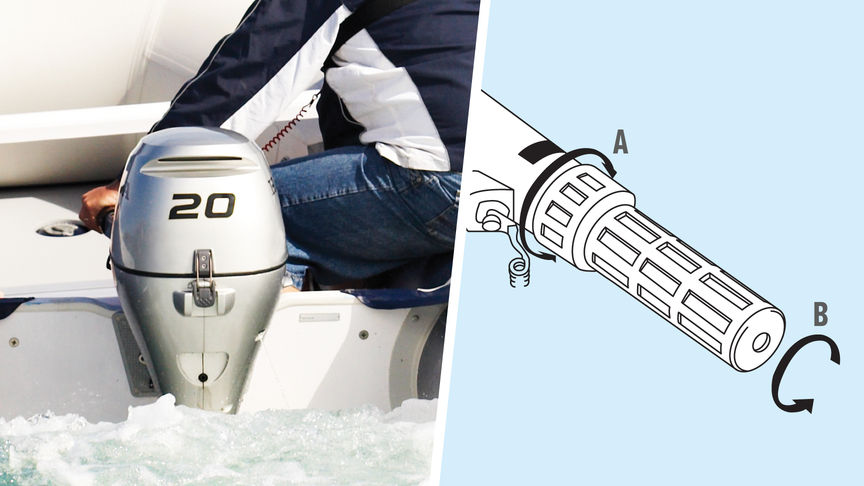 Relaxed driving
Both engines have an inverter lever that allows you to shift gears with your fingertips. Everything is much easier to use and better positioned than other outboards even for left-handed people. In addition, the throttle grip with soft grip and torsion lock minimizes the effort required to increase maneuverability. You can accelerate and slow down based on navigation needs (B) or keep the control locked (A) as a cruise control.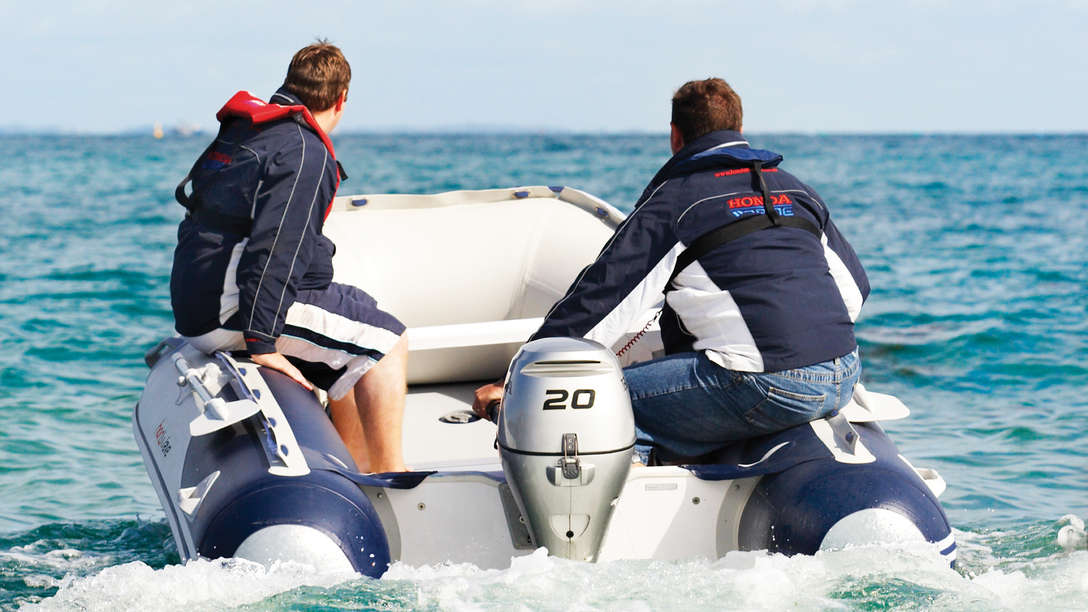 POWERFUL BUT SILENT
They are so quiet that you can bring them to their maximum power without having to raise your voice to speak.
The 4-stroke engine remains silent both in the starting phase and when its power is increased. The unique Honda rubber mounting system that absorbs vibrations gives a great impression of regularity. These powerful outboards allow you to take your boat on the water in a soft and gradual manner. Here's something to talk about.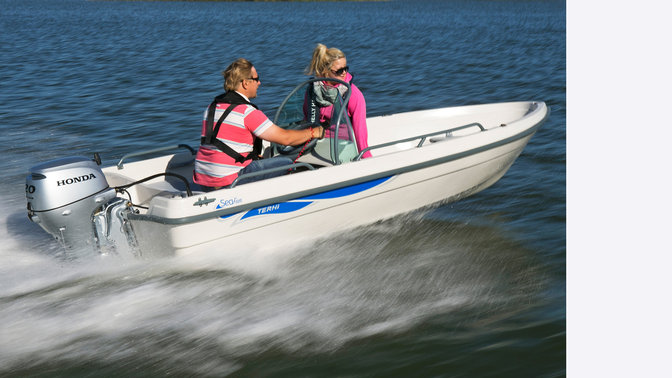 GREAT PERFORMANCE IN COMPACT DIMENSIONS
Our engines have always been appreciated for their reliability, fuel efficiency and respect for the environment.
These 350cc 4-stroke engines are easy to start, thanks to the programmed decompression and PGM-IG ignition system. This ignition system precisely delivers the right amount of air / fuel mixture to the twin cylinders. The engine, even when cold, is able to supply all the power required.
They are never afraid to work.
These motors, compact and with constant performance, are robust and perfect even for professional use. They have a high-performance charging coil that can support most on-board electronic equipment, even at low speeds and low speeds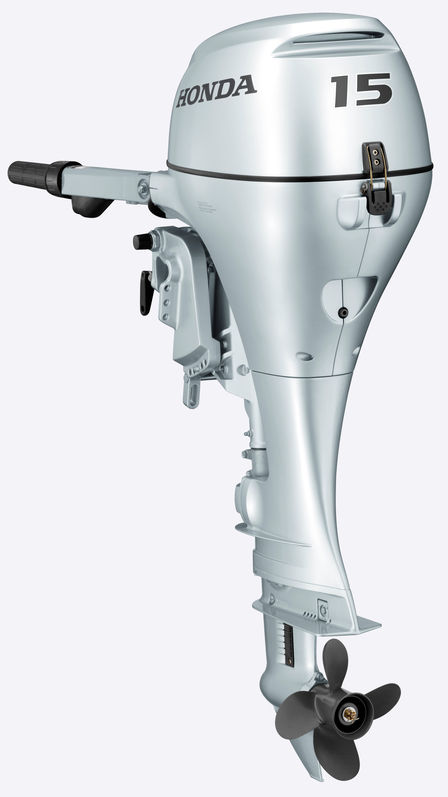 The BF15 is an engine with an elegant appearance, ideal complement to any boat or raft.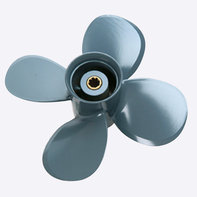 With this optional four-blade propeller (unique to Honda engines of this size) you can install the engine even on a bigger and heavier vessel, like a sailboat. It is a very effective engine.
Technical Data
4-stroke water-cooled engine (with thermostat)
Type of 2 cylinder OHV engine
Displacement (cc) 350
Bore x Stroke (mm) 59 x 64
Full throttle rotation (RPM) 4500-5500
Rated Power (kW (HP)) 14.9 (20)
Water cooling system (with thermostat)
Fuel supply 1 carburettor with fuel pump
PGM-IG Electronic Ignition System
Recoil / Electric Start System
Exhaust system Propeller hub
Reduction ratio 2.08
Standard propeller rotation
Engine position and lift Manual / Manual 5 positions

Function
Battery charge capacity (AMP.) 6A

Dimensions
Transom height (mm) 563
Dry weight (kg) 49.5
Length (mm) 650 (bar) / 640 (remote control)
Width (mm) 350
Height (mm) 1240